Alibaba: A partner in the establishment of Chengdu's digital economy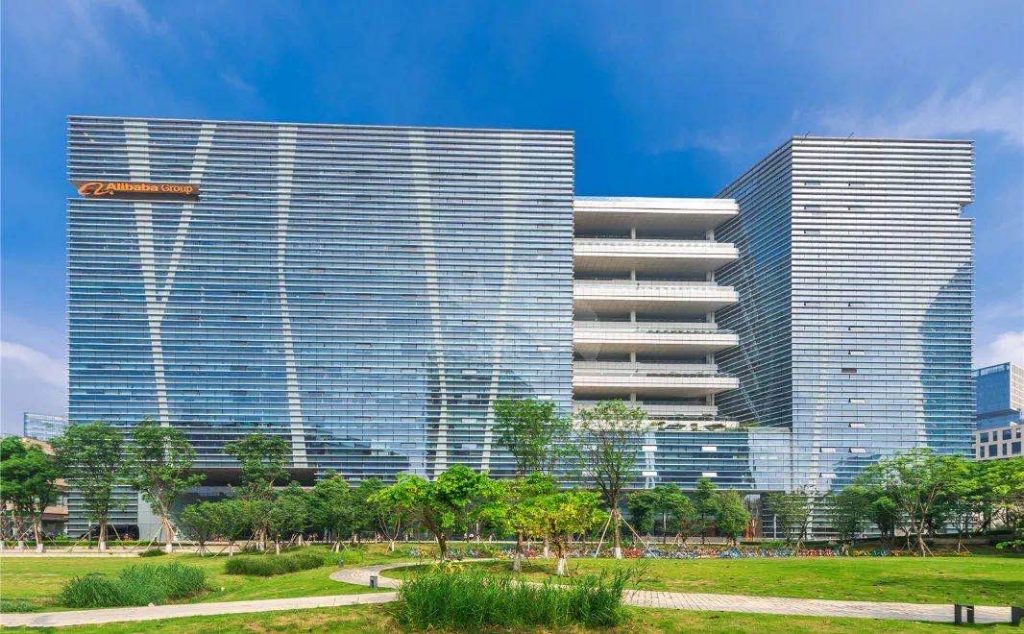 At present, the new economy, especially the digital economy, is accelerating in Chengdu. The digitalization process of all industries is progressing fast. As the leader of the digital economy, Alibaba Group is also deeply involved in the construction of Chengdu's digital economy.
As the main site of Chengdu's industrial development, Chengdu Hi-Tech Zone is implementing the innovation-driven development strategy, accelerating the construction of five industrial functional areas such as Future Science and Technology City, New Economy Vitality Zone, and Electronic Information Industry Functional Area, in order to build a national demonstration area for high-quality development and a world-class hi-tech park.
Among them, Chengdu Tianfu Software Park, the largest professional software park in China, is one of the 10 software industry bases in China. It is also the national software export innovation base and the national service outsourcing base city demonstration park. The park is located in the core area of the south of the Chengdu Hi-Tech Zone and has become the core area of Chengdu's software and service outsourcing industry. Since its formal operation in 2005, it has attracted nearly 250 domestic and foreign enterprises, including Alibaba.
Ten years of investment
As early as 2009, Alibaba Western Base was registered in Chengdu Hi-Tech Zone and has developed into an important strategic business base for Alibaba in China, attracting a large number of internet talents to Chengdu, driving Chengdu's internet industry to the forefront in China.
On June 29, 2009, the 10th anniversary of Alibaba, Chengdu Hi-Tech Zone signed an investment cooperation agreement with Alibaba's western base project. Alibaba decided to invest $100 million to establish a western base in Chengdu, in which the scope of operation covers businesses related to all Alibaba Group subsidiaries, with functions of R&D, call, backend operation and maintenance, operation and settlement, disaster recovery, and training. Alibaba intends to spend three to five years to recreate an Alibaba in western China.
"Not only Alibaba is coming, but Taobao is also coming, Alipay is coming, Alibaba Software is coming, Alibaba Investment is coming." Jack Ma promised to recreate an Alibaba here. "I believe we are integrated with the West, and we want to come to Chengdu and establish a western base."
Chengdu can be a key layout area for Alibaba in China, from an investment point of view, Chengdu is the city that best meets its three main criteria for investment. Jack Ma said, "One is to look at the scale of local users, two is to look at the number of talents, and three is to look at the government and mass support for us."
On September 15, 2009, Alibaba took the first step in its "westward strategy": the official launch of Alibaba Software Chengdu Operation and Service Center.
On April 22, 2010, Ma appeared at the Chengdu Business Leaders Forum; on April 8, 2011, Ma attended the opening ceremony of Alipay Chengdu; on December 6, 2012, Ma came to Chengdu to support the opening of Taobao Sichuan Pavilion.
On August 30, 2014, Huaxi Metropolis Daily and Alibaba (China) Co., Ltd. officially signed a strategic cooperation agreement to create a southwest e-commerce base. The plan is to create a "hundred counties, a thousand stores, ten thousand people" plan in Sichuan, establish the Taobao University Huaxi College, and create the Southwest E-Commerce Forum. This strategic cooperation agreement also includes guidance on the construction of e-commerce parks, the development of e-commerce characteristics of industrial zones, and many other aspects.
In January 2015, Alibaba announced the establishment of the "Baichuan Entrepreneurship Base" in Chengdu to support Chengdu's outstanding mobile internet startups. The first phase of Alibaba's startup base will focus on supporting creative mobile internet projects, as well as various vertical O2O projects.
Chengdu is the only western Chinese city among the 9 cities selected for Alibaba's "Baichuan Plan". After the establishment of this startup base, the focus will be on supporting the development and growth of Chengdu's outstanding mobile internet companies. Once successfully applied, startup teams, will receive free office space and attend regular training events on technology, products, operations, and marketing organized by the startup base. Alibaba has also partnered with a number of well-known incubators to provide corresponding support to Chengdu's startups and help them expand their businesses.
All along, Chengdu Hi-Tech Zone has been optimizing the business environment to improve the digital economy industry. Chengdu Hi-Tech Zone works from the demand side of enterprises and the supply side of the government in both directions and has carried out a series of work in innovating the institutional mechanism of enterprise services, ensuring and optimizing the environment for enterprise development as well as making every effort to help enterprises solve problems.
In 2019, in order to support the development of enterprises, Chengdu Hi-Tech Zone launched enterprise support policies to promote the development of bio-industry, optimize industrial services, corporate innovation. Through these policies, CDHT has supported more than 2,000 enterprises and 3,000 projects in funds amounted to RMB 517 million. Among them, Alibaba and other 67 enterprises received a "high-quality development award", with support funds amounting to RMB 26.6 million.
It can be said that since 2009, in the historical stage of the booming e-commerce industry and mobile internet industry, Alibaba's strong investment in Chengdu has greatly contributed to the prosperous development of local e-commerce ecology and mobile internet industry.