Known for its spicy hot pot with Sichuan peppercorn, Chengdu has been offering mouth-tingling spicy delicacies for centuries. The world "spicy" is often associated with out-going spirited, full of energy, and fun-to-be-around personalities, just like the spirit of Chengdu in tech, hence the name – Spicy Tech.
Chengdu Hi-Tech Industrial Development Zone (CDHT) aims to facilitate and assist companies in their expansion into world-class high-tech park. With abundant resources and state-of-the-art facilities in Western China, CDHT offers a seamless experience in kick-starting your business.
CDHT is the testing ground for 50% of the CPUs in the world. It is also the manufacturing hub for 60% of iPads in the world.
Supported by the Chengdu government, the city's well-established tech environment is your one-stop destination to realize your business visions. We focus on the four leading industries: electronic information, biomedicine, new economy (AI, 5G, cloud tech, cultural industries, big data, blockchain, etc.), and smart manufacturing.
Our core competencies: – Highly-qualified talents (approx. 525,000 talents in the hi-tech fields) – Attractive and competitive policies at the Hi-tech Zone – Efficient government services – Relatively low cost of investment – Convenient transportation and logistics
Want to challenge yourself to some spicy tech? Welcome to CDHT.
1、地理空间构成:一区四园:高新南区、高新西区、天府国际生物城、未来科技城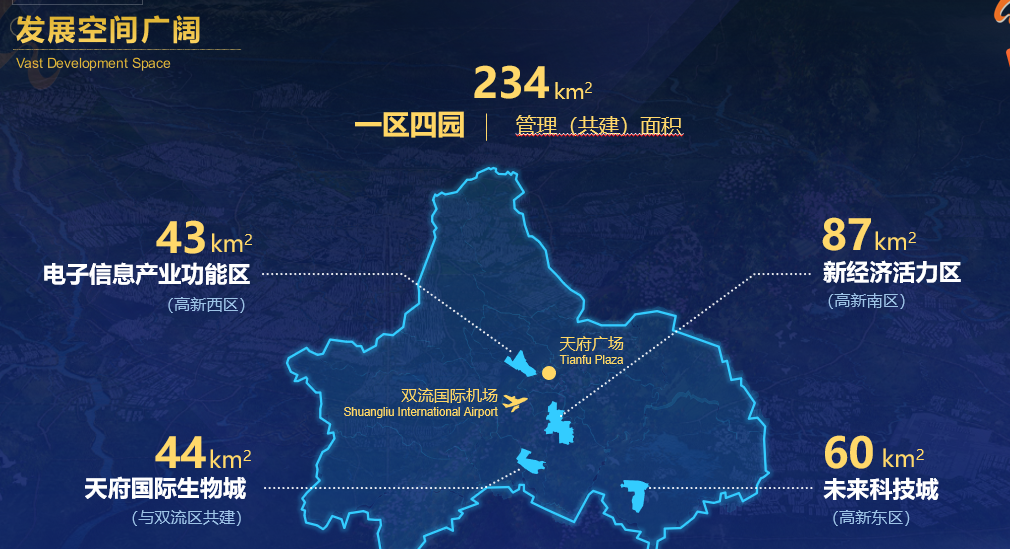 2、主要经济数据:一般公共预算,GDP,综保区进出口总额,市场主体数量(包含500强、上市公司、独角兽数量),人才数量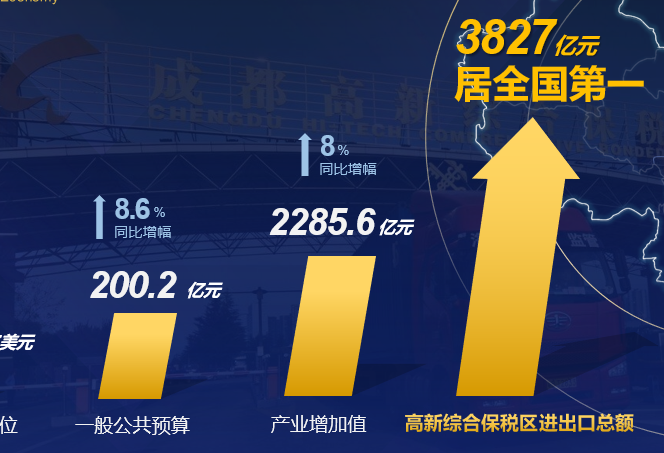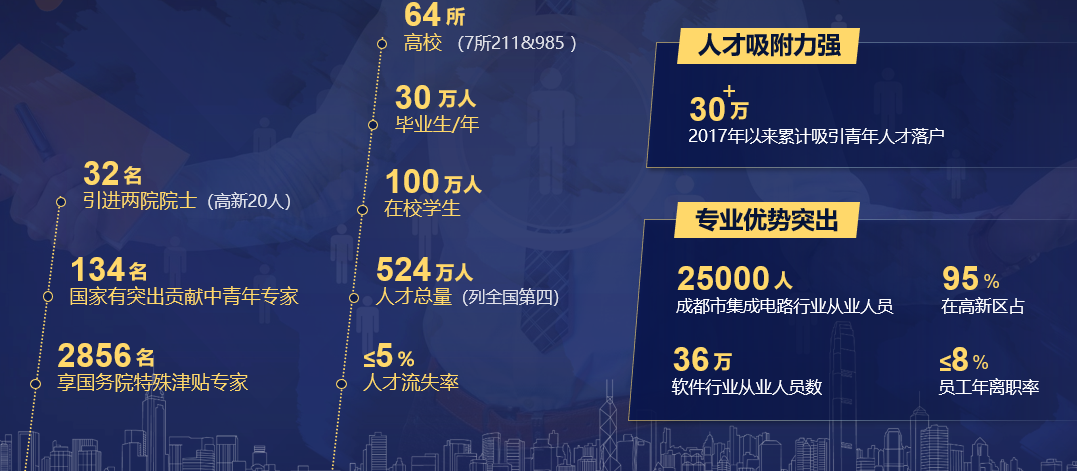 3、主导产业:电子信息,生物医药,新经济