How Chengdu became a cultural powerhouse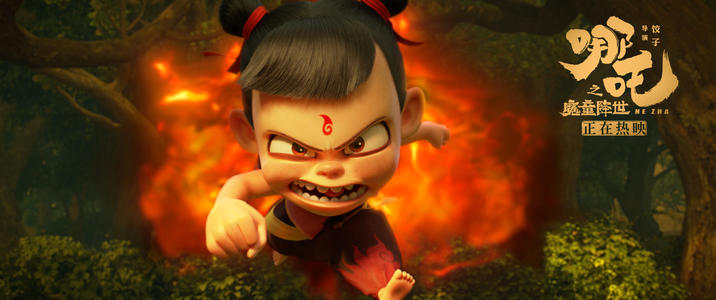 Ne Zha was the first homegrown animation film to beat Disney and Pixar at China's box offices. The story of its 38-year-old creator dropping out of pharmacy school at Sichuan University to pursue his dream of being an animator is widely known. Less known is that Ne Zha's Chengdu Coco Cartoon production team has decided to settle in the Tianfu Changdao Cultural and Creative Center, situated in Gazelle Valley Area, in Chengdu.
It's not the only team to come—China's largest internet companies like Tencent, iQIYI and other leading lights of the cultural industry are also part of the Tianfu Changdao ecology.
Tianfu Changdao opened just one year ago, but it's already managed to attract some of the best and brightest of the culture industry. While Chengdu is best known for its pandas, its opera, and being the home to famous poet Du Fu, it's also become a location for contemporary cultural producers to find inspiration and create.
Building a community
Content creators shouldn't be chatting about scripts in closed meeting rooms, as Chengdu Coco Cartoon chief executive Liu Wenwen once said. The ideal working condition is quiet—which allows for the free collision of creative ideas. Tianfu Changdao has that in abundance.
In keeping with Chengdu's reputation for being laidback and comfortable, Gazelle Valley has followed the concept of the "park city", surrounding the urban community with green space. The area reflects Chengdu's architectural lineage while catering to contemporary needs. The park buildings are all single-family villas, combining Chinese and Western architectural styles, and complementary to the surrounding natural environment of wood and water.
With Jincheng Lake Park to the north, Shengbang Street to the south, and Shuangliu District to the west, Yizhou Avenue to the east, this area has become a cultural linchpin in the city, spurring on the development of digital creation.
The GDP of the Chengdu Hi-Tech Zone increased by 8% in the first half of this year. Part of that was due to the introduction of 22 projects such as Tencent's new cultural and creative headquarters, and the introduction of projects worth over RMB 10 billion which accounted for 57% of the city's growth. The total retail sales of consumer goods reached RMB 51.56 billion in this area.
The aim is to build a creator community who can collaborate and connect with each other—whether they work in film and television, digital music, digital media, game animation, or e-sports.
Chengdu Hi-Tech Zone has issued numerous policies in support of cultural development including:
A "Three-year Action Plan for the High-quality Development of Chengdu's New Economic and Vigorous Zone (2018-2020)" that lists Gazelle Valley as one of six industrial communities that will drive Chengdu's economic vitality
A joint governance board made up of representatives of different departments
Industry giants create a new ecosystem
Tencent founder Huateng Ma said technology empowers management and culture shapes the soul. This year, Tencent will deepen its collaboration with Chengdu under the theme of "New Cultural Innovation and A Smart City."
Tencent has invested RMB 5 billion into its new creative headquarters which will set up a new cultural and creative industry ecosystem. Relying on Tencent's King Glory IP, and the platform traffic advantages of Tencent WeSpace and Tencent e-sports, the aim is to attract upstream and downstream enterprises in the industry chain. Those will include game animation, e-sports operations, and live-streaming companies.
Tencent will also work with the city to generate cultural tourism and contribute to cultural intellectual property. Tencent's mobile game "Grand Plan" has already announced that it will cooperate with Chengdu's Wu Hou Shrine to conduct academic research and develop cultural activities.
The Asian Electronic Sports Federation, which organizes e-Masters ChengduTournament,  has also settled in Tianfu Changdao. China Star Sports Culture Communications Co., Ltd, which does promotions for the Asian Cup, Italian Super Cup, Premier League, and other large-scale sports events has established a film and television industrial base.
Local liquor brand Luzhou Laojiao has settled here, out of its dedication to the digital industry in its use of animation characters, music, short videos, and live streaming.
Tianfu Changdao is also collaborating with online video giant iQIYI to deepen cultural experiences in the form of cultural workshops. For instance, its motion-capture laboratory will enable improvements in film and television and live streaming. iQIYI will also have its post-production teams share expertise with local cultural and creative enterprises in Chengdu.
Chengdu is an increasingly visible example of digital culture integrated with collaborative innovation and smart city development. Building on the city's legacy as a place for artistic expression, Tianfu Changdao will nurture the cultural heritage of the future.