Chengdu's electronic information economy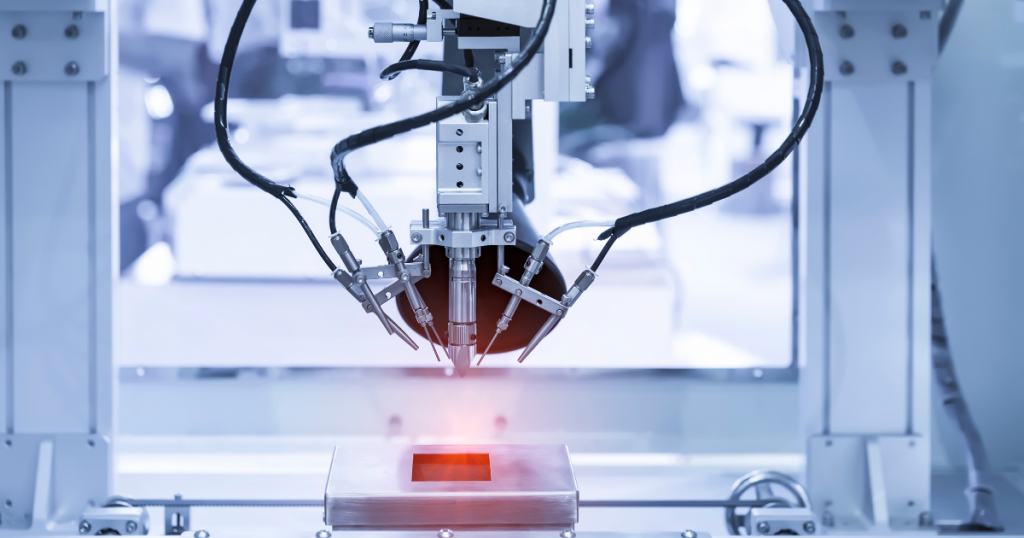 Semiconductors are vital to our digital, interconnected lives. They are also central to Chengdu's technological landscape. In 2019, the gross output value of the semiconductor industry in Chengdu Hi-Tech Zone reached RMB 110.25 billion, out of which design sales revenue counted for RMB 5.48 billion—4.97% of the total.
Chengdu is working towards building an ecosystem that supports the development of the semiconductor industry. The city has many advantages. In terms of quality of life and economic development, Chengdu rivals other major Chinese cities, such as Shanghai, Guangzhou, and Shenzhen. It has attracted both domestic and international investors. Newly introduced projects, for instance, can obtain incentives of up to RMB 30 million. Already home to several global companies, including Intel, Texas Instruments, Foxconn, and Ziguang Group, Chengdu is in a position to reach new heights.
Having established a "Made in China 2025" national demonstration zone, Chengdu has become an ever more attractive destination for investment. In 2003, Intel was the first Global 500 company to make a large-scale investment into Chengdu. Unisem, PSI, MPS followed. These zones are part of an industrial strategy to boost domestic technological capabilities by concentrating on infrastructure, talent, and policy support. Chengdu Hi-tech Industrial Development Zone is made up of four industry functional areas, one of which focuses on the development of integrated circuits, displays, smart terminals, and network communications.
From 2011 to 2018, the revenue share of Chengdu's electronic information industry increased from 17% to 31% of the total. Considering the scale of the current industry and development trends, the annual growth rate is estimated to reach 15% within the next three years. With major projects such as BOE Technology Group Co.'s sixth-generation flexible AMOLED line, China Power panda 8.6 generation line, and Chengdu Haiguang, up and running, it is likely to be a trillion RMB industry.
Home to top universities like the University of Electronic Science and Technology, Chengdu has the human capital and educational resources to upgrade its high-tech manufacturing. Chengdu is heading towards high-quality development and will deepen its focus on quality over quantity. This will be a strong foundation for companies to go into related fields including 5G, artificial intelligence, blockchain, industrial Internet, and high definition video.
Chengdu's municipal government is responsive to feedback from the companies. When its officials met with Intel representatives, one representative remarked, "If only there were a Starbucks here." Little did he know his wish would come true shortly after. The relevant government department contacted the global coffee brand, and Chengdu was henceforth home to its first Starbucks.
Key industries
Chengdu has several globally competitive high-tech industries, one of which is the display industry. Currently, the layout of China's display industry is concentrated in several regions around Beijing, the Yangtze River Delta, the Pearl River Delta, Chengdu, Chongqing, and Hubei. These constitute industrial clusters where large enterprises play a core role, and upstream industrial chains and downstream applications have also formed.
At present, Chengdu's industry mainly focuses on panel manufacturing. The city is already home to enterprises such as BOE Technology Group Co., Chengdu CLP Panda Display Technology Co., and Tianma Micro-electronics Co. Chengdu aims to spread its reach to other segments of the industrial chain.
Software services are another area in which Chengdu has strong foundations. In 2018, following almost a decade of growth, software-service revenues reached RMB 395.97 billion. Among them, the revenue of software business exceeded RMB 300 billion, accounting for 4.9% of the national total, 42.7% of the western region, and 96% of the province, which ranked Chengdu fifth among the 15 sub-provincial cities in China.
Local government is offering policy support to deepen development in both these industry areas. In July 2020, Chengdu's municipal government issued policies focused on supporting the development of the semiconductor industry. Its aims included reducing their research and development (R&D) costs, helping companies find talent and improve the quality of their workforce, and rewarding enterprises that upgraded their energy levels. In December 2019, the government also set forth policy goals which include having Chengdu's software business revenue exceed RMB 800 billion by 2025 and become an important R&D base for the international software industry.
Future growth trajectories
Developing China's western region is a long-held government strategy, stretching back to the Fifth Plenum of the 15th Central Committee of the Communist Party of China in 2000. When China's State Council released "guiding opinions" in 2010, it marked another stage in the strategic development of the region. While China's eastern coastal areas such as the Pearl River Delta and Yangtze River Delta have long been powerhouses for economic growth, China's western regions have huge potential yet to be tapped. They have the resources to support a larger population and further industrial development.
Chengdu's location makes it key to unifying markets within the country and to better integrate west and east China. Moreover, the city will be integral to the Belt and Road Initiative, a global strategy that boosts trade, extends economic links, and creates growth within China and beyond. China's western regions will be a window to the outside world, a place for vibrant exchange and mutual cooperation.
Given the economic impact of the coronavirus epidemic, pursuing this development strategy has become ever more pressing. Leveling economic imbalances between eastern and western China serves several goals, among them providing footholds for industrial migration, building complete industrial chains, and driving domestic demand.
Part of this effort entails industrial transfer from east to west. Against the backdrop of an increasingly competitive international environment, the hollowing out of manufacturing should be avoided. Instead, by seeking out cost-effective industrial chains, Chengdu will reduce costs and strengthen its competitive advantages. Developing urban areas in western China will boost domestic demand. People's disposable incomes are increasing. There are opportunities to upgrade consumption, improve industrial structure, and further develop infrastructure. Leveraging transport connections such as the New Eurasian Land Bridge, which runs between Asia and Europe, will be crucial. With smoother and faster travel links established, exchange will be far more convenient. Chengdu's advantageous location will cement its position as a core growth area for foreign trade.